Celebration of 30th Anniversary between Kagoshima University and Hunan Agricultural University for Establishment of Friendly and Cooperative Relations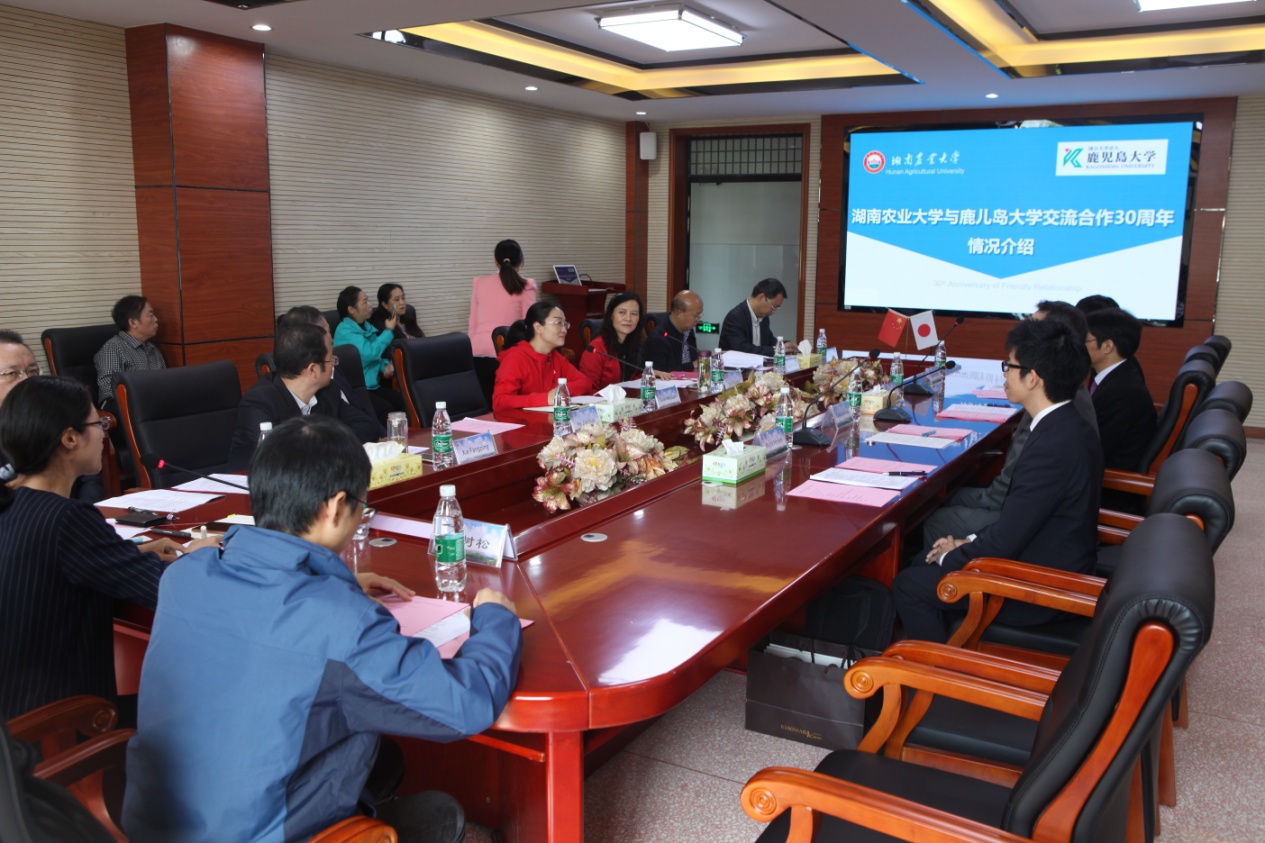 Spot of the Symposium ( by Wang Chang)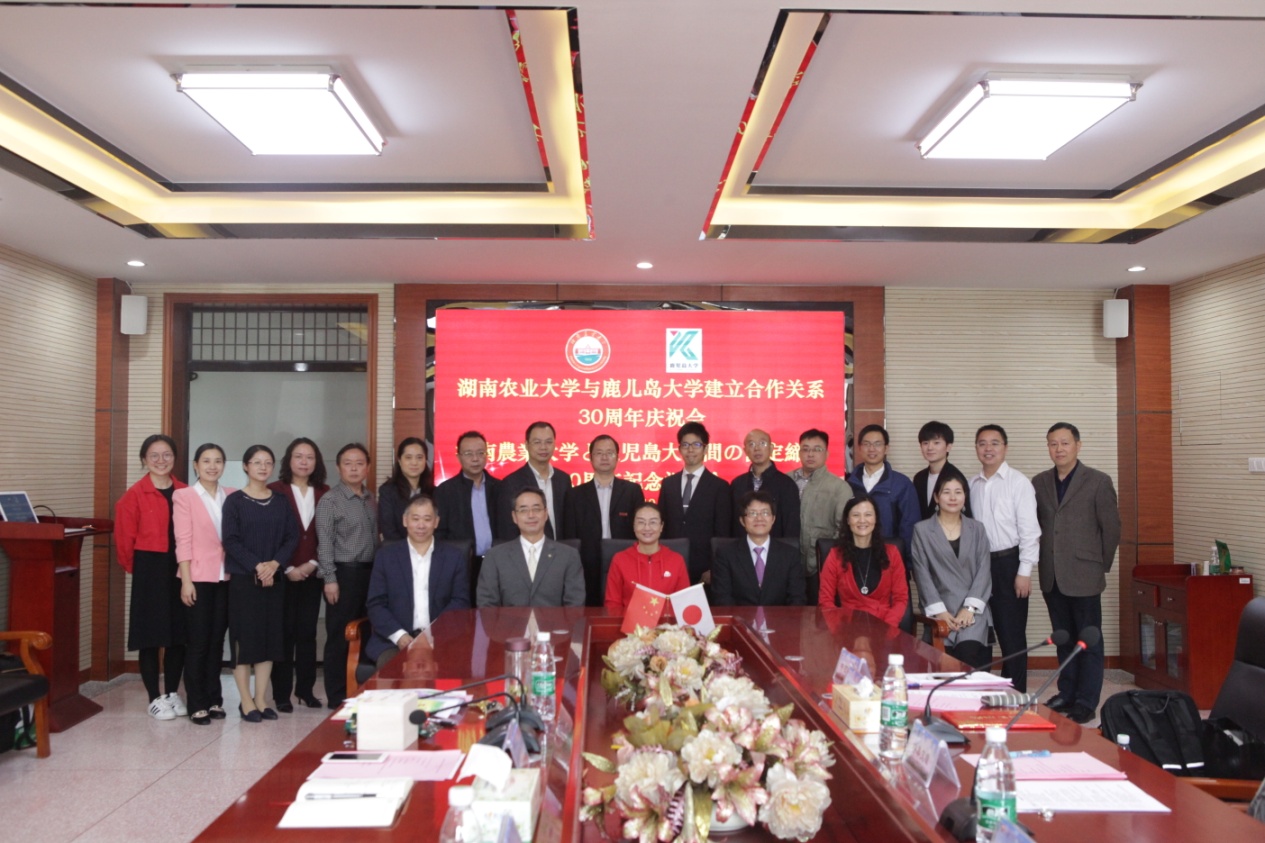 Group Photo of Both Sides ( by Wang Chang)
October 31st witnessed the celebration of 30th anniversary of friendly relationship between Kagoshima University and Hunan Agricultural University(HNAU). Present at the celebration are Duan Meijuan, the vice president of HNAU, principals from International Exchange and Cooperate Centre, Graduate School, School of Animal Science and Technology, School of Food Science and Technology. Hashimoto wenxiong, Minister of the Ministry of Agriculture of Kagoshima University, Hou Dexing, agronomy professor, and representatives of some overseas students attended the celebration.
Duan reviewed and summarized the 30 years of friendly cooperation between the two universities from the cooperation process, mutual visits between teachers and staff, and students exchanges. Hashimoto introduced the overall situation and achievements of Kagoshima University. Since the signing of the academic exchange agreement between the two universities in 1989, the two universities have had frequent personnel exchanges, with more than 200 person times of all-round exchanges among teachers, researchers and students. The close communication and mutual development has played an active role in pushing forward the educational cooperation between the two universities and the friendly relationship between China and Japan. Both sides expect further cooperation in areas of cooperation and models of cooperation for mutual benefit and better future.
Duan awarded our alumnus Professor Hou Dexing a certificate of " Envoy of friendship" for his contributions in promoting exchanges between two countries. Central South University and Xiangtan University sent congratulatory letters to congratulate the 30th anniversary of friendly relationship between Hunan Agricultural University and Kagoshima University, and wish the further cooperation and higher level of two universities.
After the symposium, both sides gave gifts to each other.
In the afternoon, Hashimoto and Professor Hou gave academic reports on "Utilizing Local Resources, Creating Healthy Food" and "Research Progress on the Color of Platycodon Flowers" respectively in the College of Horticulture and the School of Food Science and Technology.
(Reported by Wang Fangfang, from International Exchange and Cooperate Centre)